Air Cargo
One million reasons for considering Leipzig/Halle Airport
Leipzig/Halle Airport is one of the top four cargo hubs in Europe with annual freight volumes totalling more than 1.6 million tons.
Located at the heart of Europe, Leipzig/Halle Airport offers 24/7 operations for cargo flights, direct links to the trans-European road and rail networks, generous space and capacity and comprehensive logistics services from one source.
LEJ is able to accelerate the procedure for obtaining landing and entry permits – as a result of the German government's coalition agreement, which states that the time required for permits for incoming and outgoing ad-hoc freight charter flights must be reduced in order to abolish competitive disadvantages with other EU countries.
Full service day
and night
More than 200
destinations
Number 4 Cargo
hub in Europe
2 x 3.600 m
runways
Cargo Events
Events

FlyPharma Conference

FlyPharma Europe is part of FlyPharma's series of conferences (currently Europe, Asia and US), which all cover global pharma supply chain challenges and collaborative opportunities.
Cargo news
Cargo service
Aircraft handling services

from one source

PortGround GmbH provides all the services required to handle passengers, aircraft and freight round the clock.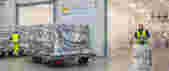 Airport fees & regulations

Infrastructure

Airport charges are mainly incurred when aircraft take off, land or are parked at the site and whenever passenger facilities are used.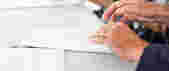 In-house customs broker

24/7 customs clearance

An experienced in-house customs broker, specialising in EU trade tariff customs clearance.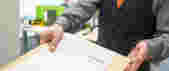 Generous space available

to expand your business

Several hundred hectares of building land are available next to and near the airport.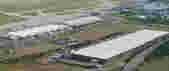 Cargo expert
ALL TYPES OF CARGO FREIGHT

E-COMMERCE & AIRMAIL

We support you by handling your freight in a very short time and catering fully to your individual needs.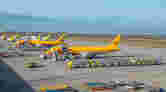 ALL TYPES OF CARGO FREIGHT

COOL CHAIN SOLUTIONS

Our refrigerated warehouse ensures ideal conditions for storing medical products. As an IATA CEIV PHARMA certified facility, it fully complies with international requirements as well as the European GDP (Good Distribution Practice) regulatory guidelines.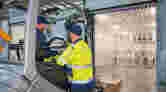 ALL TYPES OF CARGO FREIGHT

LIVE ANIMAL HANDLING

Leipzig/Halle Airport offers ideal conditions for transporting live animals.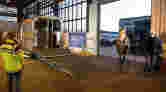 ALL TYPES OF CARGO FREIGHT

DANGEROUS GOODS

We can handle all types of cargo freight. A close operating relationship with the customs services means smooth clearance procedures.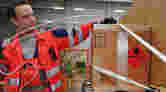 Contact us
Air Cargo Departments and People

For your individual request
Freight and logistics locations

at Leipzig/Halle Airport

Plan your route to the most important freight and logistics sites at Leipzig/Halle Airport. Simply click on the icons on the map and then plan your route using the small route planner arrow.