En‌vi‌ron‌ment and Neigh‌bours
Climate and environment protection as well as good neighbourly relations are a major priority for the Central German airports. A large number of measures are being adopted both when planning and operating Dresden and Leipzig/Halle Airports in order to reconcile ecology and economics.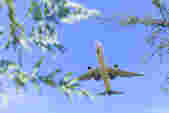 Key aspects of the climate strategy
The Central German airports have defined key courses of action in their climate strategy to achieve these short-term and long-term goals. They include:
fully switching to green electricity and purchasing certified CO2-neutral gas from 2020 onwards
increasing the energy efficiency of the airport infrastructure
switching the airports' own vehicles and equipment to alternative drive systems
introducing high standards for energy efficiency when planning facilities and new buildings
introducing emission-based landing fees
The Central German airports have a mission:
zero emissions, regardless of whether this involves climate-neutral heat generation, electric vehicles or using energy-saving technologies.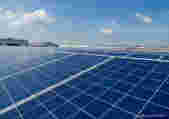 We, the companies operating under the Mitteldeutsche Airport Holding umbrella, use our airports with their intermodal links to guarantee that the region has connections with the domestic and international air traffic network in line with its needs.
We operate the airports with a deliberate sense of responsibility for our environment in line with the following principles:
1. We are amenable to ecological requirements.
It is our goal to protect and maintain the environment and the natural basic resources for current and future generations. That is why we view environmental protection as a process involving constant improvements, and we use natural resources with care.
We are constantly looking for new ways of creating less air and water pollution, protecting the natural soil, preventing waste and increasing energy efficiency for our technical equipment and buildings.
We pay special attention to continually reducing noise and air pollution emissions caused by airport operations. The reduction of CO2 emissions is a special area of focus in this process.
2. We assess the consequences for the environment before making decisions.
We systematically analyse those of our operating activities, which have an impact on the environment. We document and evaluate them and derive goals and measures for improvements from these processes – and we carry out monitoring work to ensure that they are introduced.
3. It is very important for us to protect and maintain the natural ecosystem.
Even when handling technical air traffic matters, we place particular importance on maintaining the natural environment and place ecology high on our list of priorities when using undeveloped space for business purposes at the airports.
4. We comply with legal standards.
It goes without saying that we comply with the environmental legal requirements imposed on us.
As environmentally aware companies, we wish to reduce the environmental pollution associated with operating the airports beyond these minimum requirements whenever this is possible and within the scope of the companies' economic feasibility.
We carry out an assessment of the effects on the environment in all our planning work and new investments, and we select effective technologies.
5. We are increasing our awareness of the environment.
We are vigilant, we are increasing our awareness of the environment, and we provide in-house training about what it means to act in an environmentally-friendly way.
We are constructively involved in providing ongoing improvements in environmental protection within the corporate group in our own fields of business activities and beyond.
6. We take into account the interests of our surroundings.
We regularly inform the general public about the impact of measures on the environment and our efforts to protect the envi-ronment. We particularly engage in an open, business-like and serious dialogue with neighbours, authorities and the general public.
City of Dresden Ökoprofit Project (German only)