Leisure Ac‌ti‌vi‌ties
Everything revolves around travel and flying in the leisure activities at Dresden Airport too. Enjoy a sightseeing flight or check in at the Escape Room at AdventureRooms Airlines.
Viewing platform
Gallery level in the terminal
You may not be a passenger, but do you still want to gain an impression of the special atmosphere at Dresden Airport? Then our viewing platform in the terminal is just the place for you: you can see the complete airport site, observe each take-off and landing as well as all the apron movements through the large panoramic window. Admission is free.
Please note: The viewing platform is closed to the public during private events. Set-up and dismantling work may cause it to be closed too. The airport information desk can provide you with more details.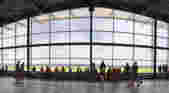 Escape Room
Arrivals level in the terminal
Are you looking for an exciting adventure for your next outing with your family or colleagues? Then visit the Escape Rooms from AdventureRooms Airlines at Dresden Airport. Working as a team, you have to solve various puzzles to find your way out of the room within 60 minutes. Overall, there are six tricky puzzle rooms that take you to different countries.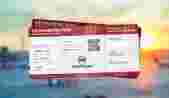 Sightseeing flights
Arrivals level in the terminal
Have you always wanted to see Dresden and the surrounding region from the air? Then the "August der Starke" flying service is just what you need: book a sightseeing flight or gain training to become a pilot. There are various charter aircraft available for your flying experience.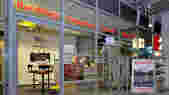 Flight simulator
Arrivals level in the terminal
Would you like to play at being a pilot yourself? Then make use of our flight simulator where you can recreate a flight with a Piper PA-34 aircraft right next to Dresden Airport. You completely control the aircraft on your own in the flight simulator – during taxiing, during the take-off and landing and during the flight. An experienced "co-pilot" is sitting next to you. You can choose the take-off and destination airport and it is possible to simulate the weather conditions and any problems – like the loss of an engine or landing gear difficulties. The modern motion cockpit with its sound system, appropriate vibrators and top visualisation quickly gives you the feeling that you are actually flying.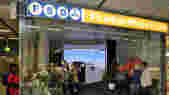 SPIEL-IN Casino
Arrivals level in the terminal
Various gaming machines are available for you to use at the Spiel-In Casino.